Bozeman Montana Vacation Rentals
All properties are not included in this search. Learn more and check availability for all properties, including mid-term rentals, by clicking Vacation Rentals
Bozeman Montana Vacation Rentals will help you find a place to call home for a just little while or for the rest of your life.
Be our guest
We sincerely hope our guests enjoy their stay and we do our best to make sure guest expectations are met or exceeded. Excellent communication prior to and during each stay helps us make it happen. Each guest receives a personal entry code for their keyless entry. In addition to a printed guidebook at each property, we have local resources which includes our bozeman travel guide. We are here to help.
We keep it clean
Each property is thoroughly cleaned and sanitized between stays. We attempt to leave a property vacant for at least 24 hours in between stays. Linens are washed after each stay. All beds have duvet covers that are washed after each stay. Each bed and pillow has a protective covering. Our cleaners are licensed and insured independent contractors.
We manage properties right
Bozeman Montana Vacation Rentals are inspected and licensed with the state, county, and city. They are all insured as rental properties. The appropriate taxes are paid. Guest stays are insured by Safely.
bozeman montana vacation rentals
Properties earn reviews and ratings with their own Airbnb & VRBO account.
BMVR is a vacation rental manager. We manage periodic tenancies including short-term vacation rentals and mid-term vacation rentals for stays of thirty days or more.
BMVR has managed rentals in Southwest Montana for over 15 years. They have hosted over 650 'Five Star' stays.
BMVR's Airbnb Superhost and VRBO Premier Partner status improves the booking potential of properties right away while new-to-market properties develop their own Superhost and Premier status.
BMVR can integrate and work with existing accounts or they can create and then manage new accounts for property owners.
The BMVR Business Agreement can be terminated with a 30-day notice.
BMVR does not require an annual fee.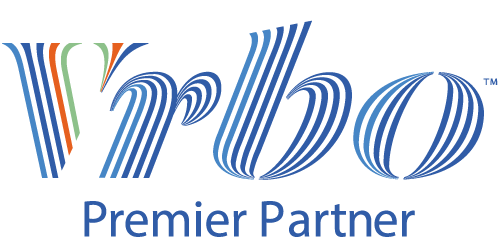 Reno is a great asset to any client and to the community of Bozeman. He is conscientious and professional. He cares about the customer experience, but also client fairness and bottom line. Reno is a quality communicator and timely in his responses. He is thorough with documentation and business operations. He is ethical and trustworthy. Reno was invaluable to us in the quality experience we wanted to provide our guests and also was attentive to practical business needs and revenue generation for our property. We highly recommend Reno as a property manager, expert on Bozeman market and an expert partner who works hard to deliver for his clients.
- Erin Nostrant, Property Owner
About Reno Walsh
I sincerely appreciate Bozeman, Montana. I moved here in 1995 and immediately launched a career in the tourism industry. I met my wife to be on the summit of Saddle Peak in the Bridger Mountain Range just outside of town and a few years later I proposed to her in a raft on Montana's Smith River. We were married downtown Bozeman at Lindley Park. Today we are the proud parents of two living in our own home on Bozeman's northeast side. I'm an active volunteer and leader in the community. I'm the owner of a successful short-term rental and long-term downtown Bozeman vacation rental on North Montana Ave.

Bozeman Montana Vacation Rentals understands the importance of excellent customer service. I've guided thousands of guests around the world on active vacations. I've hosted thousands at food, wine and beer conferences around the world. And, we have hosted over a thousand guests at our vacation rentals. Guests trust us and consistently rate their experience at the highest level.